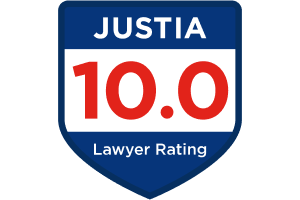 Appeals
Appeals happen.  A party wins an arbitration, or a court case, and the other side files an appeal. 
Darlene is an experienced appellate attorney, focusing on civil appeals in the subject areas of securities, trusts and estates (so-called fiduciary litigation), financial elder abuse, and corporate business disputes.  She has successfully represented clients before the Oregon Court of Appeals, Oregon Supreme Court, the Washington State Court of Appeals, on briefing to the Supreme Court of the United States, and before the Bankruptcy Appellate Panel for the Ninth Circuit.
Some of appellate cases come from the arbitrations and trials that the various attorneys handle at Samuels Yoelin Kantor LLP.  We can keep the case "in house" through the appeal, and Darlene's working knowledge of the underlying case helps to significantly reduce the amount of time needed to get familiar with the case record and judgment on appeal.  
One case of particular note involved both financial elder abuse and issues on appeal. Darlene and her partners at Samuels Yoelin Kantor secured a nearly $2 million judgment against the financial abusers in Oregon state court.  The abusers attempted to discharge the judgments by filing for Chapter 7 bankruptcy.  Darlene successfully protected the judgment in the United States Bankruptcy Court, District of Oregon, and again when the abusers appealed to the Bankruptcy Appellate Panel for the Ninth Circuit. 
The ruling was extremely important for victims of abuse in Oregon.  In its published Opinion, the Bankruptcy Appellate Panel clarified, for the first time, that Oregon's financial elder abuse statute ORS 124.110(1)(a) meets the elements of the statutory exemption from discharge under 11 U.S.C.A. 523(a)(4).  In re Peltier, 643 B.R. 349 (BAP 9th Cir 2022).
Darlene also works as appellate counsel for other attorneys outside of her firm, when they are looking for a new set of eyes and strong appellate skills to handle that part of the case.  Darlene works efficiently, and closely, with trial counsel to identify to issues with best chance for success (either to appeal a decision or to defend against an appeal).  Darlene's strong knowledge of the procedural rules of the appellate courts also give her the edge over attorneys not used to the forum. 
Just like in arbitration or trial, there can be many strategies to consider when filing an appeal or defending against an appeal.  Darlene takes pride in explaining the process, options, and considerations for her appellate case clients.
Client Reviews
Get in Touch
Fill out the contact form or call us at
(503) 226-2966
to schedule your consultation.
1

Call Us Nationwide

2

Fill Out Our Contact Form

3

Please Do Not Include Confidential Information