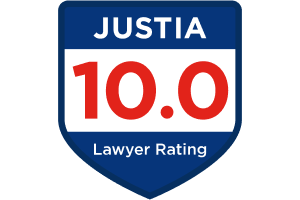 Financial Elder Abuse
Many states have adopted statutory prohibitions and steep penalties for financial elder abuse.  Some states call this "abuse of vulnerable persons" in recognition that victims may qualify under the statutes not just based on age, but also based on physical or mental conditions, or other factors that may make the person particularly susceptible to outside influence or abusive conduct.
Oregon's statutes, ORS 124.100 and 124.110, provide treble damages and reasonable attorney fees for victims successfully bringing a claim against their abuser.  One of the more common forms of abuse is a family member, trusted friend, caretaker, or financial professional "wrongfully taking" money or property of the vulnerable person.  The Oregon courts are still developing case law to understand what "wrongfully taking" means in different fact scenarios.
One case of particular note involved both financial elder abuse and issues on appeal.  Darlene and her partners at Samuels Yoelin Kantor secured a nearly $2 million judgment against the financial abusers in Oregon state court.  The abusers attempted to discharge the judgments by filing for Chapter 7 bankruptcy.  Darlene successfully protected the judgment in the United States Bankruptcy Court, District of Oregon, and again when the abusers appealed to the Bankruptcy Appellate Panel for the Ninth Circuit. 
The ruling was extremely important for victims of abuse in Oregon.  In its published Opinion, the Bankruptcy Appellate Panel clarified, for the first time, that Oregon's financial elder abuse statute ORS 124.110(1)(a) meets the elements of the statutory exemption from discharge under 11 U.S.C.A. 523(a)(4).  In re Peltier, 643 B.R. 349 (BAP 9th Cir 2022).
Client Reviews
Get in Touch
Fill out the contact form or call us at
(503) 226-2966
to schedule your consultation.
1

Call Us Nationwide

2

Fill Out Our Contact Form

3

Please Do Not Include Confidential Information