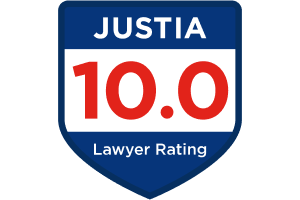 Clawback Claims Coming to ZeekRewards Ponzi Scheme?
Forbes Magazine recently reported that many of the so called "net winners" in the ZeekRewards ("Zeek") Ponzi Scheme will almost certainly be targeted for "clawback" lawsuits seeking the return on their profits. Our firm represents good faith investors who have been sued by trustees and receivers in clawback actions.
Our senior attorney at Banks Law, Robert S. Banks Jr., posted a comment on the article online:
"While I have compassion for ponzi victims and have often represented them against wrongdoers, I find it unfortunate that filing clawback lawsuits against good faith investors has become so routine for receivers. Indeed, this article states that the receiver has no choice but to file the cases. We represent a group of clawback defendants in the Meridian Mortgage cases filed in Seattle, and there the receiver tried to strong arm all "net winners" to pay back all of their interest paid to them, even if the last payments were as far back as 2004 and even if their "net winnings" were as little as $900. Many of these innocent investors don't have the money anymore, many are elderly, and most are living in fear of what might happen if they lose. Our clients in the Meridan cases live all across the nation, and all are being sued in Seattle. Many of the innocent defendants have valid legal defenses based on statute of limitations and lack of proof of a ponzi when they got their payments, but unless they are represented as a group, they can't afford to fight these lawsuits, most of which are seeking under $100,000. Receivers need to think about the consequences of their actions before bringing clawback actions against good faith investors, and courts need to apply the law and sanction receivers who file the cases without good legal basis and without regard to the costs to the estate for filing."
For nearly thirty years, the Banks Law Office PC has developed a focused practice in financial litigation, winning awards and settlements in the tens of millions of dollars against major Wall Street firms, small brokerages, investment advisors, financial planners, and others.
Our clients have included judges, NBA basketball players, construction workers, credit unions, retirement plans, securities regulatory agencies, and large investor groups. We have a single mission for every client: getting their money back. Contact Banks Law Office now for a free, confidential evaluation at (800) 647-8130.
Client Reviews
Get in Touch
Fill out the contact form or call us at
(503) 226-2966
to schedule your consultation.
1

Call Us Nationwide

2

Fill Out Our Contact Form

3

Please Do Not Include Confidential Information