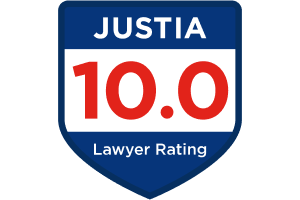 Dual-Registered Advisors Barred From Recommending 401(k) Rollovers
LPL Financial Bars Its Dual-Registered Advisors From Recommending 401(k) Rollovers in Brokerage Capacity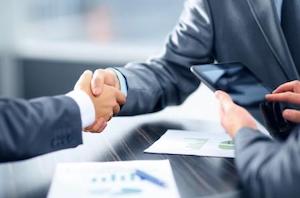 According to an internal advisor memo, LPL Financial is prohibiting its "hybrid" or dual-registered advisors to recommend 401(k)to IRA rollovers to LPL clients in a brokerage capacity. Investment News reports that the policy was adopted in response to the Department of Labor's new fiduciary rule. The rule imposes fiduciary duties on financial advisors when giving recommendations regarding 401(k) plans.
What are "hybrid" or dual-registered advisors?
LPL Financial is a FINRA-registered broker-dealer, and FINRA-licensed stockbrokers are registered with LPL to sell securities to clients. A broker may also be (but is not required) licensed separately through the SEC as a Registered Investment Advisor ("RIA"). Federal law and regulations already impose fiduciary duties on RIAs when giving investment recommendations. Brokers, on the other hand, may be held to fiduciary duty standards only under certain circumstances or through state law. FINRA rules only mandate that brokers give recommendations that are "suitable" for a customer based on their customer profile. A recommendation may be "suitable," but is not in the best interest for that customer, which satisfies FINRA rules but violates the higher fiduciary standard.
Why does LPL care?
Under FINRA rules, common law and securities statutes, LPL has supervisory responsibilities over its registered brokers, including its dual-registered broker / RIAs. FINRA has been clear that brokerage firms can't turn a blind eye to the activities of their brokers when they supposedly are "wearing the RIA hat". Depending on the circumstances, it may be better for an investor to keep his or her 401(k) plan, even after leaving an employer, because of lower costs or certain tax advantages. If the rollover recommendation is not in the best interest of the client – above even the broker's own interest – then it could be a breach of fiduciary duty by the broker and by LPL to make the rollover recommendation. Financial losses caused by the unlawful conduct may be recoverable by the investor.
FINRA is the Financial Industry Regulatory Authority, a self-regulatory organization that is responsible for licensing, regulation, and enforcement of rules governing the activities of 3,800 broker-dealers with 633,300 brokers. FINRA also operates the largest dispute resolution forum for customer disputes with their brokers and brokerage firms. Customers can file a claim in FINRA arbitration to initiate proceedings for improper conduct like unsuitable investment recommendations, selling fraudulent investment products, excessive transactions and commissions ("churning") in an account, and other claims to recover investment losses caused by such improper conduct.
The Investor Defender attorneys at Samuels Yoelin Kantor LLP represent investors  who were unlucky in hiring the wrong adviser. We work to recover investment losses caused by negligent portfolio management, unsuitable product sales, excessive transactions ("churning"), and other bad acts.
If you are concerned about the investments or conduct of your financial adviser, contact the Investor Defenders for a free, confidential initial consultation with an experienced securities litigation attorney.
For more information about different types of securities claims, the FINRA arbitration process, current investigations, sample cases and results, and about our attorneys, please call us: 800-647-8130.
See the full Investment News article about LPL Financial's on their website.
Client Reviews
Get in Touch
Fill out the contact form or call us at
(503) 226-2966
to schedule your consultation.
1 Call Us Nationwide
2 Fill Out Our Contact Form
3 Please Do Not Include Confidential Information