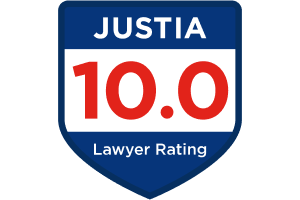 What Is FINRA Arbitration and Why Do I Have To Do It?
When you open a brokerage account with a FINRA broker-dealer firm (which includes all stock brokerage firms), you sign a form contract called a New Account Form. It includes a paragraph, usually on the back, saying that you agree that if you ever have a dispute with your broker, you will have it resolved through FINRA arbitration and not through court.
FINRA is the Financial Industry Regulatory Authority. It is the securities industry self-regulating organization. It has many functions, including regulation, licensing and most important for this article, operating FINRA Dispute Resolution, where FINRA arbitrations are filed.
How Does FINRA Arbitration Differ From Court?
In arbitration, arbitrators, rather than a judge or jury, decide your case. Most FINRA arbitrations involve three arbitrators. The arbitrators have to pass an examination showing that they are generally familiar with the types of issues that can arise in a FINRA securities arbitration. They are sworn to decide cases without bias.
The arbitrators hear the testimony of witnesses, review the account statements and other important papers that the parties submit, and listen to the arguments of attorneys much like a court or jury would — only the case is tried in a less formal and less intimidating conference room setting than a courtroom. After the hearing is over, the arbitrators discuss the case in private and issue a decision, which is binding on the parties. If you win your case and the brokerage firm does not pay your award, they are subject to suspension from FINRA until the award is paid.
Arbitrations are usually less expensive and proceed more quickly than court cases. Court cases involve discovery depositions, which are expensive due to travel and court reporter costs. Court cases often involve procedural and technical motions that delay and add costs to a case. FINRA arbitrations prohibit depositions except in rare circumstances. In addition, FINRA arbitration rules prohibit most types of motions. Typically, it takes about ten to 14 months for a FINRA arbitration to get to trial from the time that it is filed. In most courts, cases take longer to get to trial, and are far more time consuming than arbitration.
FINRA arbitration decisions are final and binding. In fact, as a rule they are more final than court decisions, because they are much harder to appeal than a court decision. Appeals of arbitration awards are rare.
How Does FINRA Arbitration Work?
To start an arbitration, the lawyer for the investor (known as the claimant) files a "statement of claim" and other arbitration forms with FINRA. FINRA then serves the claim on the stock brokers or financial advisers (known as the respondents) that are being sued. Respondents then file an answer to the claim, which usually denies responsibility for the conduct and losses described in the claim.
Securities attorneys for both sides receive a list of 30 potential arbitrators on three different lists, known as Chair Qualified, Public and Non-Public. Each side ranks and strikes the names on the list, based upon their knowledge of and experience with the arbitrators. From the ranked lists prepared by each side, FINRA selects a panel of three arbitrators. Once the panel is selected, FINRA schedules an Initial Prehearing Conference (IPHC). The IPHC is a telephone conference between the arbitrators and the attorneys for the parties. At the IPHC, the parties agree upon the length and dates for the hearing that will decide the claims.
To prepare for the hearing that will decide the case, both sides participate in "discovery" of the evidence. The parties exchange pertinent documents and information that is needed to present, argue and decide the case. Each side provides the others with relevant records that may be used at the hearing. It is your opportunity to look at records you may have wondered about but could not obtain, such as information about how much money a financial adviser made from your portfolio.
Twenty days before the hearing begins, each side must tell the side who they will call as witnesses. At that time, they also provide copies of all of the exhibits they intend to offer at the hearing that have not already been exchanged during the discovery process.
The arbitration hearing takes place in a conference room in a hotel or office suite, or at the FINRA offices, usually in the city where you lived when the investment problems arose. Hearings begin with opening statements by each side. Then we call our witnesses and offer our exhibits. After we have finished presenting our case, the brokerage firm presents its witnesses and exhibits. Each side gets to cross examine witnesses and make objections. When all witnesses have been called, the lawyers each give closing arguments. The arbitration panel closes the hearing, and issues a written award, usually within a week or two. The stock brokerage firm or financial advisors have 30 days to pay any award made against them. If they fail to do so, they lose their securities license.
Will my FINRA Case Definitely Go to a Hearing?
In most cases, we have settlement discussions with the brokerage firm about the possibility of an "out of court" settlement sometime before the hearing. Also in most cases, there are several offers and counter-offers of settlement that are made. Our clients choose to accept settlement offers in more than half of our cases. Those that cannot be settled proceed to arbitration. Our clients make the final decision on whether to accept a settlement offer or proceed to the hearing. Our role in that process is only to advice.
Ultimately, the decision is yours to make. We assume that all cases will have to be tried, and will not accept your case unless we are willing to try the case and are confident that we can win at the hearing.
How Much Will I Pay in Attorney Fees?
At Banks Law, we accept most of our cases on a contingent fee basis, which means that we only get paid if you get paid. Our fee is typically based on a percentage of what you recover. In addition to attorney fees, there are out of pocket expenses, including FINRA filing fees, which we will discuss with you before we accept your case.
Other Questions?
Feel free to call our office or send us an evaluation request from our website.
Client Reviews
Get in Touch
Fill out the contact form or call us at
(503) 226-2966
to schedule your consultation.
1

Call Us Nationwide

2

Fill Out Our Contact Form

3

Please Do Not Include Confidential Information