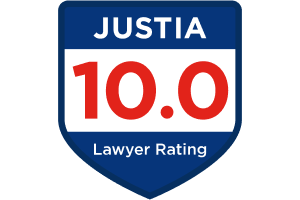 FINRA Sanctions Oppenheimer $3.75 Million for Failure to Supervise Ex-Broker Mark Hotton
FINRA announced on March 26, 2015 that it had fined brokerage firm Oppenheimer & Co. Inc. $2.5 million and ordered it to pay $1.25 million in restitution based on failing to supervise its former registered representative Mark Hotton.  Hotton was permanently barred from the securities industry in August, 2013 after stealing money from his clients and excessively trading in client accounts. FINRA found that Oppenheimer had failed in its supervisory responsibilities because the firm: failed to adequately investigate Hotton's background prior to hiring him (missing the seven customer complaints and other criminal charges); failed to put Hotton on heightened supervision despite knowing that his business partners had sued him for several million dollars based on fraud allegations; failed to respond to "red flags" such correspondence and wire transfer requests that showed Hotton was wiring funds from Oppenheimer client accounts to entities owned or controlled by Hotton; and failed to respond to "red flag" internal surveillance that showed Hotton was trading in client accounts at presumptively excessive levels.
The sanction also reflects FINRA's frustration with Oppenheimer, which failed to make more than 300 required filings to FINRA about Hotton and other brokers in a timely manner, and failed to provide timely responses to requests for information.
Hotton's FINRA BrokerCheck report shows 30 reported disclosure events including 24 customer disputes and 2 criminal events.
Samuels Yoelin Kantor LLP attorneys Robert S. Banks, Jr. and Darlene Pasieczny have over 35 years combined experience in representing investors in securities industry disputes in court and FINRA arbitration across the United States. Our clients include institutional investors, pension funds, municipalities, fiduciaries such as trustees, as well as individual investors. If you have concerns about your financial advisor or investment portfolio, contact us. For more information about SYK's Investor Defenders litigation team and securities litigation, visit our investment claims page.
Client Reviews
Get in Touch
Fill out the contact form or call us at
(503) 226-2966
to schedule your consultation.
1

Call Us Nationwide

2

Fill Out Our Contact Form

3

Please Do Not Include Confidential Information