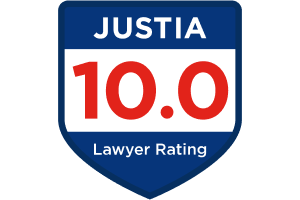 Former LPL Financial and Berthel Fisher Broker Under Investigation
Banks Law Office, PC is conducting an investigation of former LPL Financial and Berthel Fisher & Co. broker Scott McKee and his company, Quality Financial Group for fraud, negligence, and misuse of his customers' accounts. We have reason to believe that for years, Mr. McKee recommended high risk, and sometimes fraudulent investments to his customers. Many of those customers are now demanding their money back, but Mr. McKee has either refused or is unable to return his customers' investments. One of Mr. McKee's recommended investment vehicles was a complicated Defined Benefit Pension plan called the "Charlie Plan." The "Charlie Plan" utilized large whole life insurance policy premiums and other complicated investment tools as a way of avoiding taxes, providing a death benefit, and accumulating wealth. This plan is extremely complex and requires a significant up-front investment. Banks Law believes that Mr. McKee did not adequately explain the details of the "Charlie Plan" to his customers and that even if it was explained, it was not a suitable investment for most, if not all of the customers who purchased it. In addition to the unsuitable "Charlie Plan," Mr. McKee's also recommended that several of his customers purchase non-recourse promissory notes in the UpTown Development project in Eugene, OR. These notes were sold without adequate disclosure documents, and provided the customers with no recourse if the project failed. Perhaps most concerning is that money appears to have simply disappeared from some of Mr. McKee's customers' accounts, and to our knowledge Mr. McKee has not provided a valid explanation for the missing funds. Banks Law Office is a nationally recognized law firm with a focus on representing clients whose investments have been lost due to mismanagement and fraud. Our firm has already successfully settled a case against Mr. McKee on behalf of one former customer, and we believe there are several other victims who are trying to recoup their investments, but have thus far been unsuccessful. If you believe that you are a victim of investment fraud or negligence by Scott McKee, we may be able to help. Please call us at 1-(888) 291-7956 or (503) 226-2966.
Client Reviews
Get in Touch
Fill out the contact form or call us at
(503) 226-2966
to schedule your consultation.
1

Call Us Nationwide

2

Fill Out Our Contact Form

3

Please Do Not Include Confidential Information