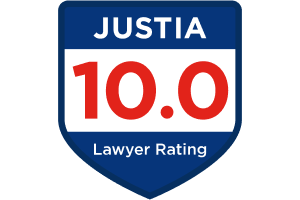 George Merhoff and Energy Stocks – The Investigation Continues
The Investigation of Klamath Falls Financial Advisor George Merhoff Jr. and Cetera Investments, Pacific West Securities, Inc. Continues
Customer Concerns Grow About Energy Stock Concentration and George Merhoff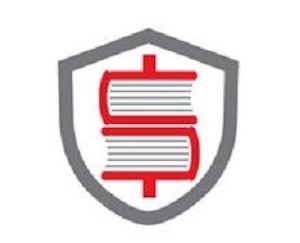 Our office continues to investigate Cetera Investments and its representative George Merhoff Jr. Since our last reporting, even more investors have called us to report that they suffered significant losses in their accounts as a result of having virtually all of their investments in energy stocks. We continue to evaluate how widespread this problem is for our clients and potentially others who were customers of George Merhoff. Mr. Merhoff is currently a registered representative of Cetera Investments, and was previously a registered representative of Pacific West Securities, Inc.
If you are or were a customer of George Merhoff and are willing to share your information with us that might help us in this investigation, or if you have lost money in another investment or have concerns about the conduct of another financial advisor, please call our office at 800-647-8130 for a confidential, and free no obligation consultation.
Is Your Investment Portfolio Over-Concentrated in Energy Stocks?
Here is why we are conducting our investigation: When a portfolio is heavily weighted in one particular industry sector, we refer to it as a non-diversified, over-concentrated account. Over-concentration increases volatility and risk in investment portfolios. Licensed securities stockbrokers and have an obligation under the law and FINRA Rule 2110 to recommend only suitable investments and trading strategies, based upon the particular customer's risk tolerance, investment objectives, investment experience, time frame, and other factors when recommending an investment. If a broker recommends the same types of concentrated energy sector portfolios to a broad array of clients, regardless of their needs for safety and moderation, that suggest that the securities laws may have been violated.
What is FINRA and what is the Suitability Rule?
FINRA (the Financial Industry Regulatory Authority) is the self-regulatory organization that is authorized by Congress to regulate the securities industry.
That includes brokers and brokerage firms. FINRA has various rules to do this including Rules 2110 and 2111, which provide that a broker's investment recommendations must be "suitable" for the customer. Suitability includes reasonable-basis suitability (that the investment or investment strategy is suitable for at least some investors), customer-specific suitability (the recommendations are suitable for that specific customer), and quantitative suitability (that a series of recommended transactions, even if suitable in isolation, when considered together are not excessive and unsuitable for that customer). Violations of the FINRA suitability rules may implicate other laws such as negligence and breach of fiduciary duty, and financial losses caused by the unlawful conduct may be recoverable by the investor.
Do you have questions about losses in accounts managed by Cetera Investments or George Merhoff?
The fact that you invested with Mr. Merhoff or Cetera does not necessarily mean that there was wrongdoing. However, if your account was over-concentrated in energy stocks and you did not ask for those investments, we would like to hear from you. Bob Banks, a nationally recognized securities attorney, has fought for investors in court and FINRA arbitration since 1985. He has successfully represented investors in over-concentration cases where there has been a failure to diversify investments. He leads the Investor Defenders practice group at Samuels Yoelin Kantor LLP. If you have lost money in an investment, or if you have any concerns about the conduct of your financial adviser, please contact us, or call our office at 800-647-8130 for a free no obligation consultation.
Client Reviews
Get in Touch
Fill out the contact form or call us at
(503) 226-2966
to schedule your consultation.
1

Call Us Nationwide

2

Fill Out Our Contact Form

3

Please Do Not Include Confidential Information