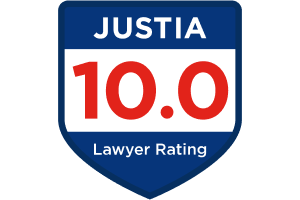 Grifphon's Excuses in the Portland Business Journal
Grifphon Hedge Fund Settles Lawsuit
A Portland hedge fund is on the verge of liquidating its assets and restructuring after settling a major lawsuit with one of its investors.
Husband and wife Edward and Linda Gilbert sued Yusaf Jawed, owner of the Pearl District hedge fund Grifphon Asset Management LLC, in December 2009 for roughly $300,000.
The case was scheduled for trial this week, but settled before the five-day proceedings started.
The hedge fund's attorney, Robert J. Custis, declined to give details about the settlement, but said the Gilberts "got their redemption amount."
Custis said the hedge fund's problems arose when investors started demanding more liquidity, not uncommon in a post-Bernie Madoff world.
Jeffrey Edelson, an attorney at Markowitz, Herbold, Glade & Mehlhaf PC who represented Jawed and Grifphon in the lawsuit, declined to provide any details about the settlement.
"There's no admission of wrongdoing," he said. "It's a private, confidential settlement."
Grifphon has also reached a deal to sell all of the assets in the four funds it manages, Custis said. The firm plans to restructure its offerings so future investors have more liquidity.
"What Grifphon learned is that liquidity is of high importance to most people," Custis said.
Attorney Bob Banks, who represents another couple that's trying to withdraw its money from Grifphon, is skeptical that other investors will get their money back.
"We've heard that for quite some time now," he said. "My clients asked for their money back in February. We get these monthly excuse letters consistently. It would be wonderful if they were going to be able to pay our clients back but I'm rather skeptical about that happening. If the funds are as successful as they said they are, why are they folding them up?"
In their complaint, the Gilberts said Jawed previously promised a new $1.78 billion investment that would be used to cash at all investors.
Hedge funds are investment vehicles for the wealthy that often use their lightly-regulated status to hide investment strategies from competitors. They also often require investors to commit their money for a specific period of time because they take complex trading positions that can be tough to unwind.
The Gilberts invested $209,000 in a hedge fund managed by Jawed and Grifphon on Oct. 1, 2006, according to the couple's complaint. Grifphon attorney Custis said the Gilberts originally agreed to keep their investment with Griphon until 2016, allowing the fund to invest in illiquid securities like real estate.
The Gilberts eventually sought more information about how their investment was being used. After getting unsatisfactory answers, Jawed agreed to buy out their investment in an agreement reached on March 25, 2009, according to the Gilberts.
In a counterclaim against the Gilberts, Jawed said the couple requested financial documents "to which they had no right." He also denies that he agreed to cash out their investment early.
The Gilberts and their attorney, Kim Buckley of Esler, Stephens & Buckley, declined to comment.
The Gilberts also alleged that Jawed didn't disclose his history of regulatory and civil litigation to investors. Jawed has been sued "on multiple occasions for violations of the Oregon Securities Act," the Gilberts said in their complaint.
A records search shows the New York Stock Exchange suspended Jawed for three months for trading without a customer's written permission in 2002.
David Tatman, the administrator of the Division of Finance and Corporate Securities, confirmed that the state is actively investigating some hedge funds, including Grifphon and Jawed.
Grifphon attorney Custis said the problems are near an end.
"Everything I see says we're gonna have a good holiday."
Client Reviews
Get in Touch
Fill out the contact form or call us at
(503) 226-2966
to schedule your consultation.
1

Call Us Nationwide

2

Fill Out Our Contact Form

3

Please Do Not Include Confidential Information