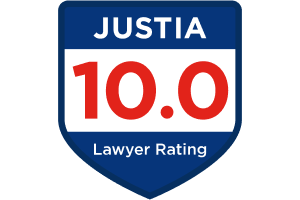 How Brokerage Reports Are Like Swiss Cheese
Page one of the Wall Street Journal today reports a devastating truth: Brokerage reports are full of holes . Criminal charges, bankruptcy filings, tax liens, and a host of other complaints and violations are missing from the reports on stockbrokers that are available on FINRA's brokercheck website,
The Wall Street Journal article, entitled Stockbrokers Fail to Disclose Red Flags, written by Jean Eaglesham and Rob Barry, describes an impressive study whose findings disclose a problem that has not previously been documented to this degree. More than 1600 stockbrokers in the study had dodged regulators and failed to report multiple bankruptcy filings and even criminal convictions.
The WSJ article makes the important point that brokers who hide their past problems have more disciplinary actions than other brokers. Hundreds of thousands of stockbroker records were evaluated and the data is clear. "About one in 33 had three or more other black marks such as customer complaints or terminations on their regulatory histories, a rate more than 65% higher than other brokers." (WSJ 03/06/2013).
The WSJ reports in detail on the case of Mr. Levia – a broker whose regulatory record failed to include a judgment for unpaid debt and a criminal guilty plea. According to FINRA, the plea should have barred him from selling securities for 10 years. Instead, he continued to manage investor's life savings, with disastrous consequences.
And just to be clear, it's not just an occasional rogue broker or small firm that cloaks itself in an invisibility cape. The 10 largest brokerage firms in the Journal's analysis have over 450 employees with bankruptcy filings that should have been reported. The list included stockbrokers from Merrill Lynch (now owned by Banks of America), J.P. Morgan Chase, MetLife, J.P. Turner. and a brokerage unit of Allstate, just to name a few.
Banks Law has always encouraged investors to review FINRA's Brokercheck before investing with a financial professional and we will continue to recommend it. In addition we keep our own small website financialproductalerts.com to help alert investors of our current investigations into brokers, financial advisers, and brokerage firms.
Most importantly, if you ever have concerns about a financial adviser or broker, reach out to an experienced securities attorney with your concerns. We can help you to understand your options for recovery in a confidential, complimentary phone call.
A link to the full WSJ article is here but you may need an account to read the full article.
Client Reviews
Get in Touch
Fill out the contact form or call us at
(503) 226-2966
to schedule your consultation.
1

Call Us Nationwide

2

Fill Out Our Contact Form

3

Please Do Not Include Confidential Information