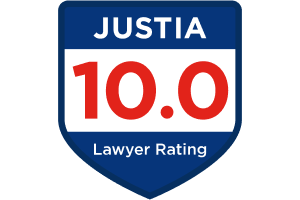 Investigation Into Scott McKee Expands
Our office continues to receive complaints and information regarding James Scott McKee. We are offering our information as a public service to investors, and as a part of our commitment to assist state and federal regulators performing their own investigations. In addition to our current investigation into Bedrocks Coffee, we are now investigating other illiquid investments, including Master Development, and Ventis Investment Properties.
One of our new clients entrusted $1,000,000 to McKee and has discovered that much of that money went into high risk, illiquid investments that benefitted McKee, not our client. Our client never gave permission to invest money into Bedrocks Coffee, and did not even know about the investment until receiving a free pound of coffee and a thank you letter in the mail from Bedrocks. Our client had never heard of Bedrocks before getting that letter. We have evidence that McKee took $10,000 of the $50,000 that was taken from our client's account as a fee for making the investment. Our client had no prior knowledge of any of this.
In addition, we have evidence that McKee raised money for Ventis Investment Properties. We are still investigating what that is, but information we obtained from the State of Oregon shows J. Scott McKee as registered agent and member of the company. McKee told our client to invest $100,000, and our client was never given any paperwork whatsoever about the investment, and had no idea that this was Mr. McKee's business. Our client has not been able to obtain any information about what happened to the $100,000.
We plan to file claims and present these and other facts to a FINRA arbitration panel, seeking recovery of the lost investment funds.
Meanwhile, Mr. McKee's record with FINRA reflects that additional claims have been filed in 2011. One claim for misrepresentations and losses of $362,000 by an investor was reported as paid. Another claim against McKee for misrepresenting investments and losses of $20,000 by an investor is listed as pending as of June, 2011. Still another investor has made a $48,000 claim for McKee's misrepresenting a real estate investment.
Investors are beginning to realize what we have been saying for some time now – that investments that McKee sold while a Eugene representative at Berthel Fisher, LPL, and now Morgan Stanley were sold illegally, and were grossly misrepresented.
We are holding an informational meeting for investors who purchased investments through McKee and his brokerage firms at the Valley River Inn in Eugene on August 30, 2011 at 6:30 p.m. More details are available by clicking here.
NOTE: for a March 2013 update on the Scott McKee matter, see this blog post.
Client Reviews
Get in Touch
Fill out the contact form or call us at
(503) 226-2966
to schedule your consultation.
1

Call Us Nationwide

2

Fill Out Our Contact Form

3

Please Do Not Include Confidential Information