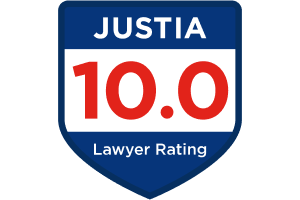 Investor Alert – Cryptocurrency Stock Scams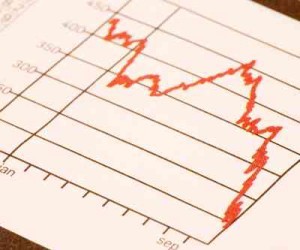 FINRA recently released an Investor Alert on cryptocurrency scams. Investors should be wary of jumping into this "hot," volatile sector, and do their research before handing over their money to a potential fraudster, or for a risky investment that they don't understand.
In the last quarter, cryptocurrencies such as Bitcoin and Ripple have received a fresh burst of press attention. This includes reporting on massive price swings up and down, and stories of overnight millionaires. According to the media, a Welsh man who spilled lemonade on his laptop in 2013 and absentmindedly threw the hard drive away now wants to mine the local dump for the hard drive. Why? It contained the key to access his lost Bitcoin fortune said to be worth $100 million — but only if he finds it and if the drive is still operational.  It's a good metaphor for Wild West, gold rush atmosphere of the whole cryptocurrency hype.
With this Investor Alert, and other recent warnings, FINRA points out that:
Investment offerings based on distributed ledger or "blockchain" technologies may or may not qualify as securities. Many fundamental investor protections written into federal and state law depend on this distinction.
The cryptocurrency markets inherently transcend national borders. This also limits investor protections. There may be restrictions on how much information the SEC can obtain about the investment, the quality of the information, and limit law enforcement ability to recover money.
An "initial coin offering" (ICO) for a cryptocurrency is nothing like an "initial public offering" (IPO) for a stock.
Lack of regulation, lack of clarity about the underlying value of the investment, and the excitement in the market create the perfect conditions for market manipulation and "pump-and-dump" schemes. Fraudsters may use the hype and make false, misleading or greatly exaggerated statements to drive up a higher share value, and then cash out their large holdings at the peak, driving values down and leaving innocent investors at a loss.
Even if there's no trace of fraud in an ICO, blockchain operators may themselves be vulnerable to hacking and other cyber threats
According to a December 11, 2017, public statement from SEC Chairman Jay Clayton, the number of such investments registered with the SEC is ZERO. "Investors should understand that to date no initial coin offerings have been registered with the SEC. The SEC also has not to date approved for listing and trading any exchange-traded products (such as ETFs) holding cryptocurrencies or other assets related to cryptocurrencies."
As a securities attorney, I represent investors nationwide who have lost money due to the conduct of a financial professional or a defective investment product.
The Investor Defenders at Samuels Yoelin Kantor LLP help investors get their money back from brokerage fraud, fraudulent investments, elder financial abuse, and other situations.  Our specialized investment litigation practice combines familiarity with complex financial modeling, experience with specialized FINRA arbitration rules and securities laws, and empathy for our clients whose financial losses have become personal.
If you have concerns about how your money is being handled by your financial professional, or if your broker has stopped returning your calls, contact me. Consultations are free and confidential. Call 1-800-647-8130 now.
Client Reviews
Get in Touch
Fill out the contact form or call us at
(503) 226-2966
to schedule your consultation.
1

Call Us Nationwide

2

Fill Out Our Contact Form

3

Please Do Not Include Confidential Information