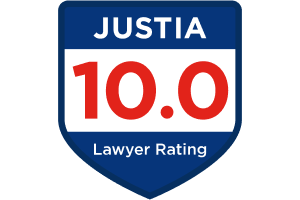 Investors Warned of J. Scott McKee
Banks Law Office Continues To Warn Investors Not To Conduct Business With J. Scott McKee
Since last summer, Robert Banks has been warning investors not to do business with Scott McKee, formerly with the brokerage firms of Morgan Stanley, Berthel Fisher and LPL Financial. Many were skeptical at the time and insisted that Mr. McKee had done nothing wrong. Most of McKee's former clients have since come to realize that Banks was right and they should not have trusted McKee with their money. Unfortunately, there are still some investors who doubt our advice, and continue to trust Mr. McKee and believe that their investments are safe and conservative. We are concerned for those investors, and urge them not to agree to any transactions with Mr. McKee without first consulting with our law office or a reputable investment advisory firm that has never had any relationship with McKee.
Banks Law Office has taken steps to recover $600,000 of investments lost in Bedrocks and DeWitt/Grand Slam for investors who listened to our advice at the outset. We are also continuing to receive reports of other fraudulent investment sales and thefts of large sums of money from customer accounts. Investors who made investments with McKee from December, 2010 through the time he was terminated at Morgan Stanley may have the best chance of recovering their losses, and we continue to discuss those cases with investors.
Interested persons should check our website regularly for updates on the McKee situation. If you gave money to Mr. McKee and cannot account for it, contact our office and we will try to help.
Client Reviews
Get in Touch
Fill out the contact form or call us at
(503) 226-2966
to schedule your consultation.
1

Call Us Nationwide

2

Fill Out Our Contact Form

3

Please Do Not Include Confidential Information