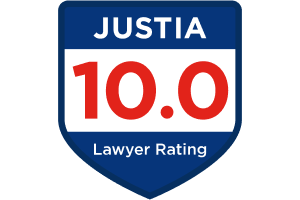 LPL Financial – More Supervisory Failures in Sales of ETFs, Annuities, REITs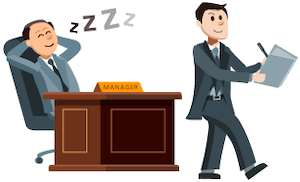 FINRA announced yesterday that as part of a settlement reached with brokerage firm LPL Financial LLC, it is fining LPL $10 million for broad supervisory failures over multiple years and ordered almost $1.7 million in restitution to certain LPL customers. The sanctions are for LPL's supervisory failures including failure to adequately supervise LPL broker sales of certain complex and often risky products such as non-traditional exchange-traded funds (ETFs), variable annuities, non-traded real estate investment trusts (REITs), and certain fee-generating transactions such as surrendering annuities or selling existing mutual funds to purchase others ("switching").
This is only FINRA's latest sanction of LPL, and in particular it highlighted LPL's improper sales of non-traditional ETFs (leveraged, inverse, and inverse-leveraged ETFs). FINRA ordered LPL to pay approximately $1.7 million in restitution to 327 customer account entitled to receive payments ranging from $1.02 to $86,034.97 within 120 days.
We encourage FINRA Enforcement's regulatory actions against brokerage firms that harm investors by failing to adequately supervise their brokers. However, most of these disciplinary fines do not go back to the harmed investors to compensate for their investment losses.
Our firm has successfully represented investors nationwide in claims against LPL Financial and other firms selling non-traded REITS, non-traditional ETFs, variable annuities, and for practices that ring up high fees such as improper churning and switching in an account. We recover money for our clients both in court and in the FINRA arbitration process. We continue to investigate firms that sell these products and allow improper handling of brokerage accounts. We welcome calls from investors with questions about their investments or suspicious account activity.
Samuels Yoelin Kantor LLP attorneys Robert S. Banks, Jr. and Darlene Pasieczny have more than 35 years combined experience representing investors in securities industry disputes and FINRA arbitration across the United States. Our clients include institutional investors, pension funds, municipalities, fiduciaries, as well as individual investors. If you have concerns about your financial advisor or investment portfolio, please contact us. For more information about SYK's Investor Defenders litigation team and securities litigation, visit us online.
This Blog is made available for educational purposes only and incorporates information from the web as well as to give you general information and a general understanding of the law, not to provide specific legal advice. By using this blog site you understand that there is no attorney client relationship between you and Samuels Yoelin Kantor LLC., The Blog opinions should not be used as a substitute for competent legal advice from a licensed professional attorney in your state.
Client Reviews
Get in Touch
Fill out the contact form or call us at
(503) 226-2966
to schedule your consultation.
1

Call Us Nationwide

2

Fill Out Our Contact Form

3

Please Do Not Include Confidential Information