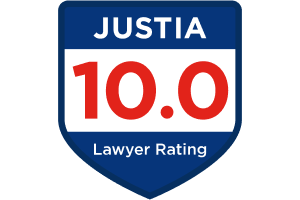 High-profile securities fraudsters are often repeat offenders.
The 71-year-old square-jawed former Oregon candidate for governor, Craig Berkman, recently pled guilty in a New York courtroom to one count of securities fraud and one count of wire fraud. This all relates to a scam that targeted investors eager to make early purchases of Facebook stock when it had its initial public offering. Berkman now faces forfeiting $13 million, paying restitution of $8.4 million, and perhaps ten years in prison. We've written about Mr. Berkman before.
This isn't Berkman's first multimillion dollar scam. In 2003, investors in Oregon received a $28 million judgment against Berkman for breach of fiduciary duty, conversion of investor funds, and misrepresentation in a completely unrelated securities scheme. In response, Mr. Berkman simply moved from Oregon to Florida and victimized a new group of people.
And there's Russell Erxleben. We wrote about Erxleben, the well-known University of Texas Longhorns kicker, back in January 2013 when he was charged with multiple accounts of wire fraud, securities fraud, and related charges by the U.S. Attorney's office in Austin. Erxleben was accused of defrauding investors of $2 million in a Ponzi scheme and a narrative involving Weimar-era German government gold bonds and Gaughin paintings. The Texas investors did not realize that Erxleben had been convicted, sent to federal prison, fined $1 million and ordered to pay restitution of $28 million to a previous round of victims in 2000.
And there's Richard Vitale. On May 30, 2013 the SEC announced charges against Richard Vitale for obstructing justice and lying to investigators about his real estate securities offerings. The SEC went after Vitale back in 2004 for his part in a pump-and-dump gold-mine stock scheme. Vitale settled those charges and was barred from the securities industry. And yet he was back selling securities yet again.
And there's Yusaf Jawed, another Oregonian like Berkman. Banks Law Office has represented multiple investors harmed by Jawed's Grifphon hedge funds and related scams over the past few years. To quote attorney Robert Banks, "Grifphon's owner, Yusaf Jawed, already had a documented history of securities violations before anyone invested in Grifphon. It is simply inexcusable to me that licensed securities salespeople would sell investments to their trusting clients from an individual who was a known violator."
This incredible pattern of recidivism in the fraud "industry" is not all that unusual. There's a crystal-clear message for investors here.
Regulators, investigators and prosecutors, at both the state and federal levels, have important roles and often work admirably with limited resources to fight financial fraud. But you cannot wholly depend on them to track each and every fraudster. BrokerCheck, FINRA's public resource for certain background information on licensed brokers and RIAs, is a good but also limited tool.
Berkman's Florida investors could have saved themselves heartache and hundreds of thousands of dollars if they had simply Googled his name. When was the last time you Googled your financial advisor's name?
Client Reviews
Get in Touch
Fill out the contact form or call us at
(503) 226-2966
to schedule your consultation.
1

Call Us Nationwide

2

Fill Out Our Contact Form

3

Please Do Not Include Confidential Information