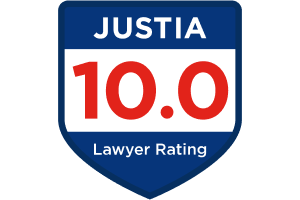 New FINRA Report: $50 Billion Lost Yearly to Financial Fraud… Victims Suffer "Non-Traditional" Costs as Well as Direct Financial Losses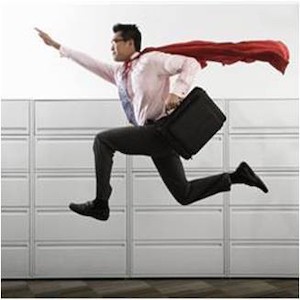 The FINRA Investor Education Foundation issued a new research report, "Non-Traditional Costs of Financial Fraud," based on a survey of 600 self-reported fraud victims. The survey details the emotional tolls and indirect costs (bounced checks, lost wages, lost opportunities, bankruptcy filings) that may come from losing money in a fraud.
Victims who lost the greater amounts in the financial fraud reported greater levels of interaction with the fraudster (e.g. communicating many times, filling out lots of paperwork, etc.) And the most frequently cited ways victims came into contact with the fraudster was through a friend or family member (18%) or a professional contact (13%).
Other significant survey results:
19% of survey respondents reported having between $50,000 and $100,000 invested in non-retirement securities accounts
40% of the survey respondents reported having more than $100,000 invested in non-retirement securities accounts
When asked whether they felt they had been defrauded in certain "red flag" scenarios, the survey participates responded:
28% "yes" and 19% "maybe" to having been defrauded by investing in a product or service (e.g. a vacation timeshare, annuity product, etc.) that they learned about from a free lunch seminar
23% "yes" and 17% "maybe" to having been defrauded by a stranger who called on the phone to offer an investment opportunity
15% "yes" and 18% "maybe" to having been defrauded in an investment that guaranteed a daily rate of return of over 10%
13% "yes" and 14% "maybe" to having been defrauded in an investment that involved a promissory note
13% "yes" and14% "maybe" to having been defrauded by someone offering "Prime Bank" or "bank guarantee" investments
13% "yes" and 14% "maybe" to having been defrauded in an investment that involved oil or gas exploration
Only 35% of victims reported the incident to some kind of authority. For those who didn't report, the most common reasons were feeling like it wouldn't make a difference, wanting to put it behind them, and being embarrassed.   Self-blame was a common reaction: 61% agreed with the statement that "I was defrauded because I was too trusting". Anger, feelings of betrayal, and high stress were also highly reported by fraud victims.
The survey results are no surprise to the securities litigation & FINRA arbitration attorneys at Samuels Yoelin Kantor LLP, who have combined over 35 years of experience in recognizing, advising, and recovering investment losses due to securities fraud, broker negligence, defective investment products, or other unlawful conduct across the country. "Victims of investment fraud often feel they were at fault for trusting the recommendations of their financial advisor, or they don't want to "make trouble" for their advisor despite significant red flags," says SYK attorney Darlene Pasieczny. "But acting quickly for a second opinion or consultation with a securities attorney can mean the difference between losing an entire retirement savings or recovering enough to rebuild and regain peace of mind."
In addition to the red flag scenarios noted above in the FINRA survey results, other red flags might include:
Discovering that you can't easily sell an investment that you thought you could
Excessive trading or high fees charged in an account
Pressure from a financial advisor to make investment decisions quickly or without understanding the investment or paperwork you are asked to sign
Having a lot of "alternative investments" like non-traded REITs, private placements, and interests in limited partnerships in your portfolio
Having multiple accounts opened for you without a clear explanation why
Seeing a swing in portfolio value of more than 10% in any account statement when you are a conservative or moderate investor
Having investments that don't appear on your brokerage company's account statements
Contact the Investor Defender attorneys Robert S. Banks, Jr. and Darlene Pasieczny at Samuels Yoelin Kantor if you have concerns about your financial advisor or securities portfolio. We have the experience of representing over 850 clients in securities arbitration (now FINRA arbitration) and court, and our clients include individual investors from all backgrounds and across the United States, as well as pension funds, fiduciaries, municipalities, retirement plans, and other institutional investors.
Client Reviews
Get in Touch
Fill out the contact form or call us at
(503) 226-2966
to schedule your consultation.
1

Call Us Nationwide

2

Fill Out Our Contact Form

3

Please Do Not Include Confidential Information