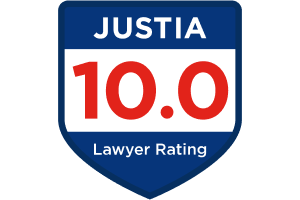 New Investigation Into Possible South Dakota Ponzi Scheme
Banks Law Office, P.C. is monitoring the progress of an FBI investigation into two former Edward Jones brokers based in South Dakota who sold interests in Gibraltar Partners in an alleged Ponzi scheme fraud. Edward Jones has reported that the brokers who sold the Gibraltar Partners investment were not authorized to do so, which constitutes a "selling away" violation.
According to attorney Robert S. Banks, Jr., "Selling away is absolutely prohibited by securities regulations. No broker can sell an investment that has not been approved by his brokerage firm. In many selling away violations, investors are entitled to a full return of their investments from the brokerage firm."
The brokers have been terminated from Edward Jones. Meanwhile, a class-action suit has been filed against Gibraltar Partners in New York City, but Banks Law Office cautions investors not to assume that their interests will be better served in a class action than by filing their own FINRA arbitration to recover Gibraltar losses. The firm has experience representing clients with claims against Edward Jones, and has particular expertise in selling away cases.
"In my 29 years of experience representing investors, I have always advised those with substantial claims to file individual cases in FINRA arbitration rather than simply participating in a class action. The choice is a no-brainer," said Banks. Likewise, while investigations by the FBI, FINRA and the SEC are to be applauded, those investigations are typically designed to punish wrongdoers, not return money to investors, Banks said.
Banks Law Office is particularly interested in speaking with investors west of and in the state of Wisconsin who purchased interests in Gibraltar Partners from Edward Jones brokers. The firm represents investors nationwide in claims against brokerage firms on a contingency fee basis.
Client Reviews
Get in Touch
Fill out the contact form or call us at
(503) 226-2966
to schedule your consultation.
1

Call Us Nationwide

2

Fill Out Our Contact Form

3

Please Do Not Include Confidential Information