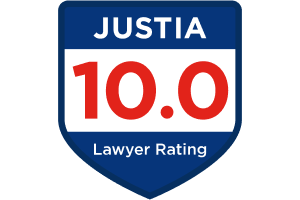 Pasieczny Moderates PIABA Panel on Cryptocurrency Investment Regulation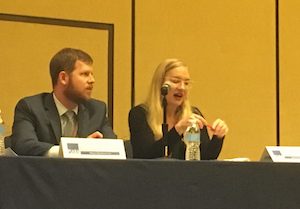 Current cryptocurrency regulation and cryptocurrency investment regulation can be summed up in one phrase:  Regulation by Enforcement.
I moderated a great panel presentation this weekend on Cryptocurrency Investments, Supervision and Securities Regulation at PIABA's mid-year CLE event in Los Angeles on May 5, 2018.  We discussed the current state of regulation as well as the nuts-and-bolts of blockchain technology: everything from Bitcoin, the basics of utility tokens, security keys, and even ranging into CryptoKitties.  Our audience included securities attorneys, law professors, and representatives from the Financial Industry Regulatory Authority (FINRA).  I was joined by Professor Benjamin Edwards (William S. Boyd School of Law, University of Las Vegas, Nevada), securities attorney and former SEC Enforcement officer Celiza Braganca (Braganca Law LLC), and industry expert Louis Straney (Arbitration Insight LLC).
Most securities professionals that I've talked with consider cryptocurrency investments the Wild West in terms of regulation and safeguards (minimal to none) for the investing public.   The North American Securities Administrators Association (NASAA), the association of state securities regulators, would agree.
Accumulating SEC enforcement actions and reports like the "DAO Report," Release No. 81207 (June 25, 2017), are the current guides that issuers and industry participants have for what to do, or not do, so that an Initial Coin Offering (ICO) or Initial Token Offering (ITO) complies with existing federal and state securities laws. This kind of "regulation by enforcement" leaves industry participants guessing at what they can do as the technology changes.   And, the SEC and state securities regulators are by no means the only regulatory bodies overlapping with enforcement.  The Internal Revenue Service, FinCen, the CFTC, criminal law, and private class actions are all taking their pound of flesh from industry participants.   FINRA's 2018 Regulatory and Examination Priorities Letter notes that the SRO will be keeping an eye on developments with ICOs and the supervisory and compliance mechanisms that brokerage firms have put in place for compliance with securities laws and FINRA rules.
But, since December, 2017, the US Commodity Futures Trading Commission (CFTC) has allowed cryptocurrency futures contract trading on the Chicago Mercantile Exchange.  Goldman Sachs recently announced that it will open a Bitcoin trading desk, and now the New York Times reports that the parent company of the New York Stock Exchange, Intercontinental Exchange, has been working on an online trading platform for large investors to buy and hold Bitcoin.   The confidence of these institutions may lead the market in another round of soaring blockchain hype and eager investors buying in … to what?
Warren Buffet made his feelings about clear when he called Bitcoin "probably rat poison squared" in an interview with CNBC over the weekend.
If a FINRA-licensed broker or SEC-licensed registered financial advisor makes recommendations for a customer to buy cryptocurrency investments, it could be a big red flag for a compliance department.  SEC Chairman Jay Clayton has basically said that he thinks all cryptocurrency-related investments are securities.  But the SEC hasn't issued specific cryptocurrency regulations, and it seems to be relying on shutting down unregistered ICOs and ITOs to create a regulatory roadmap.  Do those offerings sound like Initial Public Offerings (IPOs)?  You are correct, that's on purpose.  But, importantly, unlike an IPO, you get no ownership interest when buying into an ICO or ITO. There's no there, there. Unfortunately for investors duped into participating in a fraudulent cryptocurrency offering or hacked offering, the likelihood is that your money is halfway around the world and difficult to recover from the issuer.
I suspect the future of cryptocurrency regulation will include increased claims for participant liability under state securities laws that offer broader investor protections than those provided by federal law.  Attorneys and accountants assisting issuers in these fraudulent offering should be held accountable under appropriate circumstances.  I bring participant liability claims under state blue sky laws to recover investment losses for individuals and groups of individuals.  And, if financial advisors are actively making purchase recommendations to clients otherwise unwilling to take on high risk, speculative investments, there could be viable FINRA arbitration claims against the brokerage firms that allow their brokers to make irresponsible, unsuitable recommendations.
If you have concerns about how your money is being handled by your financial professional, or concerns that you or a loved one might be the victim of financial exploitation, call me at 1-800-647-8130.  Consultations are free, and confidential.
Client Reviews
Get in Touch
Fill out the contact form or call us at
(503) 226-2966
to schedule your consultation.
1

Call Us Nationwide

2

Fill Out Our Contact Form

3

Please Do Not Include Confidential Information