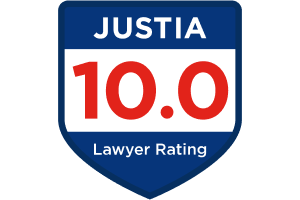 Scrutiny of High Risk Investments Among FINRA's 2015 Priorities
FINRA's 2015 Exam Priorities
Kudos to FINRA (the Financial Industry Regulatory Authority) for issuing its 2015 "exam priorities" letter on January 6, 2015. FINRA is the self-regulatory organization of the financial services industry that oversees the conduct of securities brokerage firms and their licensed stock brokers. Part of FINRA's job is to examine brokerage firms to ensure compliance with rules designed to protect investors.
Putting Investors First
For 2015, FINRA is calling upon firms to improve company culture and ethics by putting customers first, improve management and control processes by establishing super-advisory programs, conduct more rigorous new-product reviews, and eliminate conflicts of interest. FINRA also passed new supervision rules that became effective on December 1, 2014 to address these issues.
Timeliness
The exam priorities letter also noted some firms have repeatedly failed to provide timely responses to FINRA's information requests which it sends as part of its examination process. FINRA needs timely responses if it is to protect investors from ongoing investment scams so bad practices and bad actors can be shut down quickly to minimize the number of investor victims. We'd like FINRA to work on its own timeliness, too, as we have seen FINRA inquiries drag on far longer than necessary, due to FINRA's own tardiness.
High Risk and Problem Products Targeted
It is gratifying that FINRA recognizes and has highlighted for special scrutiny in 2015 the following very complicated and/or high risk investments: interest rate-sensitive fixed income securities, variable annuities, alternative mutual funds, non-traded REITs, ETFs tracking alternative weighted indices, structured retail products (SRPs), floating rate bank-loan funds, and securities-backed lines of credit (SBLOCs).
Sales Practices
FINRA also listed the following firm practices that will be subject to increased supervision: management of rollover IRAs, excessive trading and concentration controls, private placements, high-risk and recidivist brokers, sales charge discounts and waivers, treatment of senior clients, inadequate anti-money laundering (AML), municipal advisor registration, and sales of minimum denomination bonds at less than the minimum denomination.
FINRA's 2015 priorities and its identification of problem ethics, products, brokers and sales practices are right on the mark. It will be interesting to see how effective FINRA's examinations are in mitigating the problems facing investors today.
Client Reviews
Get in Touch
Fill out the contact form or call us at
(503) 226-2966
to schedule your consultation.
1 Call Us Nationwide
2 Fill Out Our Contact Form
3 Please Do Not Include Confidential Information