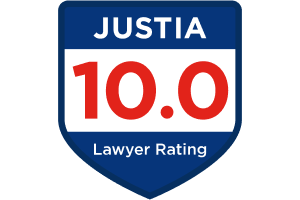 Six Hooks that Lure Investors
Do you ever wonder why fish end up hooked even after they've been caught before? When it comes to investments that sound too good to be true, humans are equally predictable. After a financial loss we can all be tempted by investments that promise quick returns. The following article, originally posted in the Journal Times, reminds us what to look out for and how we can protect ourselves from financial fraud and abuse:
Staying Sage: Older Investors Need to be Careful
We all worked hard for a long time to build our nest egg for retirement. However, the market has gone crazy recently, eating away some of the value. Further, current fiscal policy has severely lowered the return on safe investments like CDs, government bonds and municipal bonds. So we start looking around for ways to recover some of the losses and generate more current income. This makes us perfect targets for an investment scam.
The Hook
Scam artists are very good actors and psychologists. They have a variety of well practiced "pitches" that they match to the target. They can uncover your weaknesses by asking innocent questions and analyzing your answers. (Think of the TV show "The Mentalist.") Once they have figured you out, they come at you quickly to confuse you and get you buy their product without thinking. Some of the most common tactics are:
Big rewards/low risk: Usually centers on an investment you have little experience with (gas wells, shipping, commodities, etc.) The promise is big returns/high income stream with no risk. This never happens. High potential rewards ALWAYS have high risk.
False credibility: Scam artists usually claim to be high level executives with reputable firms, or have special experience (worked with IRS, FTC, etc.).
Everyone's doing it: Claiming the savvy investors, including the guy on the phone, his mom, etc., are already in. Remember what your Mom said? "If everyone else jumped off a cliff, would you?"
Barely legal: Gives you the impression that you get the big returns because they push the boundary of the law (maybe even, "wink, wink", be slightly illegal).
Limited availability: Gives you a sense of urgency that the opportunity will go away. Limited shares left, have to do it today … so you will act without time to think.
Reduced commission: Often the last tactic they try. "Buy now, and I'll cut my commission." The seller is offering up a small percentage of what he is asking you to contribute.
Many times you have seen the statement, "If seems too good to be true, it probably is." However, there is no definitive line between good and too good. The bad guys do a lot to confuse this issue. Many legitimate companies use the tactics described above, so you have to be careful. The big difference is that real deals will still be there tomorrow. You can take your time, get advice from trusted friends and advisors, and think before you act.
Protection Tactics
Some ways to avoid the problem:Say "NO": The easiest, safest way is to decide you will only deal with trusted, personally well known financial investment advisers, and no one else. With this decision already made, it is easy to tell the caller you are not interested and break contact.
Ask questions: If you want to hear them out, ask them questions before they can start getting information from you.

Investment sellers must be registered, so ask who they are registered with: Financial Industry Regulatory Agency (FINRA), SEC, or Wisconsin Department of Financial Institutions (WDFI). Then tell them you will check FINRA (1-800-289-9999, www.finra.org), SEC (www.sec.gov 1-888-732-6585) and WDFI (1-608-261-9555, www.wdfi.org).
Investment itself should be registered. Check SEC's EDGAR database.
At this point, most of the time, they will hang up on you. If they don't hang up, tell them you will check and talk to an advisor, and get back to them.
Talk to Someone Before you call back, talk to a trusted advisor. If the seller says you can't tell anyone, run from the investment.
Remove your name from the lists:

Telemarketing Calls: Federal, www.donotcall.gov or call (888) 382-1222
Direct mail and email
Credit card offers
Online cookie collecting
As with any scam, delay tactics are your friends. Take too much time, and the bad guy will go on to someone else. Remember, it's your money; you worked hard for it, so protect it.
Client Reviews
Get in Touch
Fill out the contact form or call us at
(503) 226-2966
to schedule your consultation.
1

Call Us Nationwide

2

Fill Out Our Contact Form

3

Please Do Not Include Confidential Information