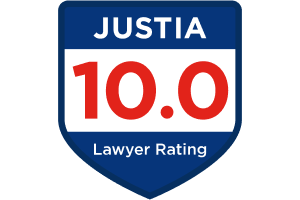 Supreme Court decides Omnicare Securities Case, Clarifies Section 11 Claim Standards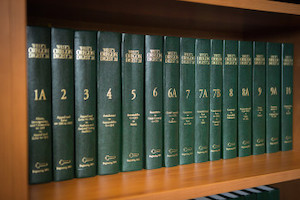 Was it a victory for investors? It seems so. Justice Elena Kagan's written decision issued on March 24, 2015 in Omnicare, Inc., et al. v. Laborers District Council Construction Industry Pension Fund, et al. clarified the standards for investor claims under Section 11 of the Securities and Exchange Act of 1933.   Pension fund representatives and legal counsel for institutional investors kept a close eye on the case because of its potential to limit investor claims under Section 11 relating to "untrue statements of material fact" or omissions of material fact "necessary to make the statement therein not misleading" in the SEC registration statements filed by companies before issuing securities. 15 U.S.C. 77k(a). Over a dozen amicus briefs were filed by such groups as AARP, Public Citizen, Inc., the United States, and a brief was filed on behalf of over 40 institutional investors collectively managing approximately $2 trillion of assets of over 15 million individuals. Huge pension funds investing in primary offerings have a lot at stake as Section 11 provides a cause of action for recovery of investment losses.
At issue in Omnicare was certain "we believe" statements made in Omnicare's registration statement. Namely – could the pension fund parties who purchased Omnicare stock sue under Section 11 claim because Omnicare's registration statement included statements that it "believed" its contracts with pharmaceutical manufacturers "are legally and economically valid" when those statements were objectively false at the time of filing. Omnicare argued that its "we believe" statements were opinion only, and since the plaintiffs didn't allege that Omnicare's officers subjectively knew they were violating the law, they failed to state a Section 11 claim.
The Court disagreed with Omnicare on that argument – and with how the lower courts had analyzed the Section 11 claim standards. Remanding the case back to the Sixth Circuit, the Court outlined a new standard which includes that an issuer's opinion statement may imply facts about an inquiry conducted or the issuer's knowledge, and as such the opinion becomes misleading by omission if the real facts are otherwise but not provided in the statement. And whether an omission makes an opinion statement misleading is considered from a reasonable investor perspective in light of a fair reading of the entire registration statement as a whole. See the full text of the Court's slip opinion on the Supreme Court website.
Samuels Yoelin Kantor attorneys Robert S. Banks, Jr. and Darlene Pasieczny have combined over 35 years of experience in representing investors in securities industry disputes in court and FINRA arbitration. Our clients include institutional investors, pension funds, municipalities, fiduciaries, as well as individual investors. Contact us and visit our investment claims site for more information about SYK's Investor Defenders litigation team and securities litigation.
Client Reviews
Get in Touch
Fill out the contact form or call us at
(503) 226-2966
to schedule your consultation.
1

Call Us Nationwide

2

Fill Out Our Contact Form

3

Please Do Not Include Confidential Information