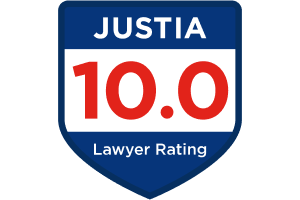 The Consumer Federation of America is Seeking Investor's Stories
On Thursday the Wall Street Journal reported that The Consumer Federation of America (CFA) had launched a campaign to support proposed rules from the Labor Department and the Securities and Exchange Commission that would require more advisers to be held to a "fiduciary" standard. Your feedback to the CFA could ultimately help hold financial advisers more accountable for the investment advice they give to individual and institutional investors who trust them. If you can answer yes to any of the following questions, please share your story with the Consumer Federation in this online survey. Your story could help to set the law straight. Some advisers, including those registered with the SEC as investment advisers, are fiduciaries, which means that they are required to put investors' interests ahead of their own. By contrast, many advisers who work for brokerage firms claim that they are held to a lower standard and can put their interests in earning commissions ahead of their clients' interests in making the best investment choices. That is not right.
Attorney Robert Banks gave a presentation on the fiduciary standard to a group of attorneys and advisers and you can read about that here. The CFA survey questions are similar to questions we might ask clients when they call our office:
• Has your financial adviser recommended retirement investments that you did not FULLY understand?
• Do you FULLY understand all of the costs that you are paying for the products that your financial adviser recommends?
• Has anyone explained how to read your statements? Do you really understand them?
• Has your financial adviser boasted that the retirement investments he or she recommends can "beat the market"?
• Has your financial adviser encouraged you to buy a variable annuity or equity-indexed annuity within an IRA?
If you want answers to questions like these, or if you have other concerns about advice you received, we encourage you to share your story with the Consumer Federation, and contact Samuels Yoelin Kantor LLP if you have questions about a particular investment loss in your account. Robert Banks has been representing investors for more than 32 years.
Client Reviews
Get in Touch
Fill out the contact form or call us at
(503) 226-2966
to schedule your consultation.
1

Call Us Nationwide

2

Fill Out Our Contact Form

3

Please Do Not Include Confidential Information