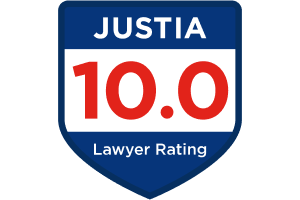 Three More Traders Implicated in Grifphon Ponzi Scheme
FOR IMMEDIATE RELEASE
THREE MORE TRADERS IMPLICATED IN GRIFPHON PONZI SCHEME
As reported in a December 6th article in The Oregonian, the Securities and Exchange Commission has charged three more men with securities violations in connection with Grifphon Asset Management. The Grifphon Alpha Fund was the $37 million hedge fund scheme run by Yusaf Jawed from offices in Portland, Oregon that has now resulted in a number of SEC charges.
The three newly implicated men are Dominic O'Dierno of Portland, Stephen Persad of Milwaukie, and Benjamin R. Daniels of Indio, California. These three funneled 40 investors and a total of $16 million into the scheme, acting as brokers while unregistered. Although they were not accused of having knowledge of or aiding the fraud, Jawed paid them an enormous $800,000 in commissions. Daniels' commissions were more than 6.6% of the amount he brought in. The three have settled with the SEC and each are barred from the investment industry for three years.
Banks Law Office was the first firm to write about its investigation into Grifphon. In fact, we began representing investors seeking to recover money they entrusted to Yusaf Jawed more than ten years ago. We currently have two pending cases against Raymond James to recover Grifphon investments that were sold by Ben Daniels, who was based in Raymond James's Palm Springs, California office at the time. We continue to talk with investors who fell victim to the Grifphon investment scheme.
Anyone who sustained investment losses through dealings with Dominic O'Dierno, Stephen Persad, or Benjamin Daniels, are encouraged to contact us and share your story. We may be able to help.
Client Reviews
Get in Touch
Fill out the contact form or call us at
(503) 226-2966
to schedule your consultation.
1

Call Us Nationwide

2

Fill Out Our Contact Form

3

Please Do Not Include Confidential Information