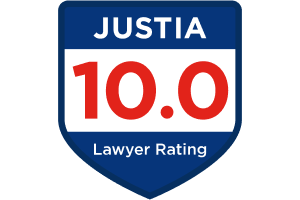 Update for Clients of James Scott McKee and Berthel Fisher LLP
Scott McKee Investor Update:
In response to a number of recent inquiries from clients of Scott McKee, we are posting updated information. Here is what we can tell investors as of October 5, 2011.
McKee No Longer at Morgan Stanley
Mr. McKee's last day at Morgan Stanley was September 30, 2011. At Morgan Stanley's request, and after Mr. McKee did not respond to our several requests to discuss certain investments with him, we provided evidence to Morgan's Stanley's attorneys in San Francisco concerning an unauthorized investment that McKee had sold to one of our clients while he was at Morgan Stanley. We do not know if the evidence we provided had anything to do with McKee's departure from the firm, but he was gone less than a week after Morgan Stanley received the documents from Banks Law Office, P.C.
FINRA Investigation Continues
Banks Law Office continues to cooperate with the attorneys at FINRA Enforcement who have requested documents and interviews of our clients who had dealings with Mr. McKee. FINRA has requested additional interviews and we are working to arrange them. FINRA's investigation continues.
A number of investors have asked us about their investments in Master programs. To our knowledge, there are two Master investments that McKee sold. One was Master Private Equity, and the other was Master Fixed Income. The offering documents for Private Equity state that it was designed to (a) develop and invest in real estate projects, and (b) invest in securities selected by Mr. McKee. There are a number of fees identified in the offering documents including a 5% annual management and administration fee, plus marketing fees and finders fees. The offering documents state that the investment will continue for 7 years, and can be extended to 9 years. During that time, investors are not entitled to withdraw their funds. In addition, there is a stated distribution schedule that, at the conclusion of the investment, after a return of principal, any profits are to be distributed 80% to investors and 20% to the operators of the fund.
The Master Fixed Income Fund was designed to lend money to the Private Equity Fund. Thus, the two investments are different, but related.
We express no opinion at this time on whether the Master Funds have operated as they are described in the offering documents. However, several investors have told us that the nature of the investment was not described to them. I believe that the investments were relatively high risk investments because of the fees and the volatile nature of the real estate markets. There is nothing illegal about selling risky investments, so long as the risks are adequately explained to the investors prior to the time of purchase. Based on the information we have from some investors, at least some sales were illegal because neither the risks nor the amount of time that the investments are locked up were disclosed.
Not-Traded REIT Investments
Virtually all McKee clients who have contacted us were heavily invested in non-traded REIT investments. There is nothing illegal about non-traded REITs, but like other investments, the risks and characteristics of the investments have to be disclosed to investors before the time of purchase. Non-traded REITs are often laden with fees, and are usually difficult to get out of. And, it is hard for investors under current regulations to find out what their investment is worth. Values are usually based upon a stated value at the time of purchase, and may have nothing to do with the true value of the investment. And, even when investors receive payments, those payments may not represent a return of profits, but merely a return of the investor's money. So, non-traded REITs are not appropriate for many investors, and it is rare that it is appropriate to place the majority of an investor's portfolio into these investments. Just yesterday, FINRA (the Financial Industry Regulatory Authority) published a warning to investors on non-traded REITs. An article about the warning appeared in Business Week magazine.
Banks Law Office will be filing a FINRA arbitration claim on behalf of investors against Mr. McKee and Berthel Fischer Investments for the sale of an investment in Bedrocks Coffee, and possibly other investments that were not approved by Berthel Fischer for sale.
Client Reviews
Get in Touch
Fill out the contact form or call us at
(503) 226-2966
to schedule your consultation.
1

Call Us Nationwide

2

Fill Out Our Contact Form

3

Please Do Not Include Confidential Information