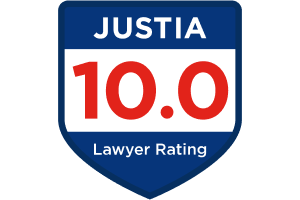 What Does it Mean for Investors? LPL Financial Settlement $26 Million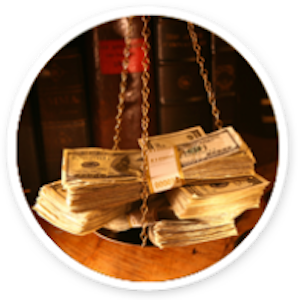 Today the North American Securities Administrators Association (NASAA) announced a massive LPL Financial settlement with state securities regulators relating to over a decade of sales of unregistered securities by LPL brokers.
Under the terms of the LPL Financial settlement, the firm agreed to repurchase from investors certain securities that were sold to them since October, 2006.  LPL will also have to pay civil penalties to the states, which could be as much as a $26 million penalty.
What happened?   State securities regulators have been investigating LPL Financial for years regarding failures to have reasonable policies and procedures.  In the last year, NASAA's task force has focused on investigating LPL's procedures to prevent LPL brokers from selling unregistered, non-exempt securities.
The sale of unregistered, non-exempt securities violates most states' securities law and federal securities laws.  Often those securities do not disclose important information to the prospective buyer, like the riskiness of the investment, lack of liquidity or ability to sell the investment, or true financial history of the investment.  Sellers may get high commissions and other incentives to pitch these products to investors, even if the product is not suitable or in the best interest of that investor.
Under the agreement, LPL will repurchase from investors unregistered, non-exempt securities sold since October 1, 2006 to LPL customers by their broker.  Not only will LPL repurchase, it will pay 3% interest from the date of sale.  Other terms were agreed upon for customers who have since sold or transferred their qualified securities out of their LPL account.
Is this a good deal?  Yes, for many cheated investors, it's an unusually good deal. NASAA is an association of state securities regulators.  Those state regulators help investors by cracking down on bad broker conduct by national firms like LPL Financial.  The dollars from civil penalties issued by regulators occasionally go back to compensate the victims — but not usually.  The key to this LPL Financial settlement is that the firm agreed to buy back the securities from investors and pay 3% interest.  For many investors, especially those with smaller amounts of affected securities, that's a very good result for a recovery without private litigation.
However, investors that otherwise qualify for the buy-back may have strong, valid, private claims for relief against LPL Financial that might result in a better outcome.   It depends on the facts, and an experienced securities attorney can help you make that evaluation.
Failure to have reasonable supervisory and compliance procedures, failures to reasonably supervise its brokers, and unlawful broker conduct all are violations of FINRA rules and may state blue sky securities laws.   In some states like Oregon, brokerage firms may have joint and several liability with the bad broker, and the statutory remedy for these violations can be repayment of the original purchase price, plus interest at 9% from date of purchase, less any dividends or money otherwise received from the investment.  It may also include payment of attorney fees.  These are claims that an experienced securities fraud attorney like Darlene Pasieczny can bring on behalf of an investor in FINRA arbitration.
If you are an LPL Financial customer, or customer of any brokerage firm, and you have concerns about what you were sold for your investment portfolio, call us today for a free initial consultation.   Sudden large drops in portfolio value for a moderate or conservative investor, or discovering you cannot easily sell an investment, are some of the Red Flags that you may have securities claims for recoverable losses.  Don't wait – statute of limitations may apply to set deadlines of when you can file a claim.
If you have concerns about how your money is being handled by your financial professional, or concerns that you or a loved one might be the victim of financial exploitation, call me at 1-800-647-8130. Again, consultations are free, and confidential.
Client Reviews
Get in Touch
Fill out the contact form or call us at
(503) 226-2966
to schedule your consultation.
1

Call Us Nationwide

2

Fill Out Our Contact Form

3

Please Do Not Include Confidential Information