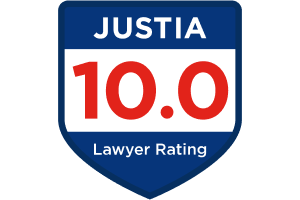 Are FINRA Arbitration Hearings for Securities Disputes Public Record?
We are sometimes asked whether FINRA arbitrations are public.   Anyone can go to a courthouse and observe a hearing or trial unless there are good reasons for the court to order the proceeding closed to the public. However, FINRA arbitration hearings are private proceedings.   That means that only the parties and their attorneys, expert witnesses and the arbitrators may attend the entire arbitration hearing. Fact witnesses are called, but normally they are only present during their own testimony.  Members of the public and other interested persons are generally not allowed to attend FINRA arbitration hearings. Even regulators are not permitted to attend FINRA arbitrations.
While FINRA Awards issued by arbitrators are publicly available through the FINRA Awards Online Database, all materials submitted to FINRA by the parties in a case (such as the Statement of Claim and Answer) are deemed "confidential" and are not made publicly available by FINRA. While an Award will usually give a brief outline of the claims and allegations, the arbitrators are not required to give their reasoning for a decision unless both sides request it. Combined with the private proceedings, that makes it very difficult for a claimant (or attorney unfamiliar with securities claims in FINRA arbitration) to research and understand how similar claims may have been made and argued in other cases.
Having an Attorney Familiar with Securities Claims in FINRA Arbitration Matters
Attorneys Robert S. Banks, Jr. and Darlene Pasieczny use their experience representing claimants in FINRA arbitration across the U.S. at every step of the process, including evaluating claims before filing a case and understanding the procedural rules for effective advocacy. And we are sitting right next to our clients throughout the entire arbitration hearing. As senior counsel, Robert S. Banks, Jr. personally has over 32 years of experience representing investors in FINRA (formerly NASD) arbitration, and has served on FINRA's own rule-making committees for a deep knowledge of the process.
Do You have a FINRA Arbitration Claim?
Most securities industry disputes – whether an individual investor suing a broker or brokerage firm for improper conduct such as churning an account, negligence, margin calls, unsuitable recommendations, failure to supervise, unauthorized trading, or misrepresentation of an investment, or an intra-industry dispute by a broker against a firm for improper termination, unpaid wages, promissory notes, or form U5 reporting – are handled through FINRA Dispute Resolution and FINRA arbitration. That's because pre-dispute arbitration clauses are found in almost all brokerage account agreements and registered representative agreements with brokerage firms. A series of U.S. Supreme Court decisions over the past few decades have upheld that those arbitration clauses are usually binding and enforceable.
Investor Defender attorneys Robert S. Banks, Jr. and Darlene Pasieczny at Samuels Yoelin Kantor have the knowledge you want in fighting for investment loss recovery or intra-industry disputes. Our clients include institutional investors, pension funds, municipalities, fiduciaries, as well as individual investors. For a free initial consultation and more information about Samuels Yoelin Kantor's Investor Defenders litigation team and securities litigation visit: https://investordefenders.com/
Client Reviews
Get in Touch
Fill out the contact form or call us at
(503) 226-2966
to schedule your consultation.
1

Call Us Nationwide

2

Fill Out Our Contact Form

3

Please Do Not Include Confidential Information