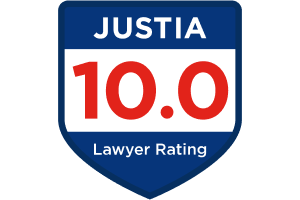 New FINRA Rule to Help Prevent Elder Financial Abuse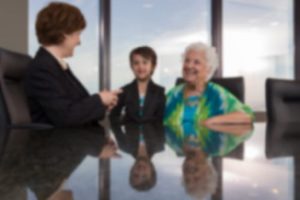 On February 5, 2018, a new FINRA rule geared towards preventing financial exploitation of seniors  – also called elder financial abuse – goes into effect. This is new Rule 2165, which creates a limited safe harbor for brokers to put a temporary hold on certain disbursement requests from a brokerage account.
The rule "permits members to place temporary holds on disbursements of funds or securities from the accounts of specified customers where there is a reasonable belief of financial exploitation of these customers."  The new rule also amends existing FINRA Rule 4512, to require members to take reasonable efforts to have the customer identify the name of a trusted contact person as part of gathering customer account information. The broker may contact that person if there is a suspicious request for a disbursement of funds. The broker may also contact that person to confirm the customer's contact information, health status, or identify of any legal guardian, executor, trustee, or holder of a power of attorney.
The new rule permits, but does not require, temporary holds and contacting the trusted contact person. And using it does not necessarily mean a total halt on all disbursements. For example, a broker could put a temporary hold on a suspicious request to transfer funds to an unfamiliar outside account, while still allowing regular bill payments to continue.
This is an important new tool from the Financial Industry Regulatory Authority ("FINRA") in the fight to curb financial abuse of senior citizens.
Elder financial abuse continues to be a major problem in the U.S., sometimes with devastating results. Fraudsters cheat seniors out of an estimated $3 billion annually. Some believe the dollar figures are up to ten times higher. Nobody is certain of the overall numbers, in part because it is believed that only a small percentage of cases are reported.  Senior financial abuse depletes retirement savings, and it affects our elderly community in other ways.  Studies concentrated on the health effects among those whose essential life savings have suddenly vanished have found that mortality rate can triple. Just think about the stress and emotional impact on a vulnerable senior when his or her financial security is stolen.
State and federal securities regulators are working to prevent elder financial abuse before it happens. But the scammers are out there. What can you do if you or a loved one has been financially exploited?
Contact an attorney experienced in recovering financial losses. In many circumstances, money unlawfully taken can be recovered. In my work as a litigator, I've helped curtail and restore money improperly taken from elders in estate and trust disputes among family members. I have helped recover money from brokers "selling away" from their firm, selling unapproved, extremely risky, or even outright fictional investments to unsuspecting elderly clients. We see bad actors unduly influencing seniors to sell undervalued property.  We see seniors (and others) who continue to place trust in swindlers because con artists are good at what they do. We see forged signatures, shady documentation, account statements printed off a home computer, and account figures that just don't add up. And we fight for the financial abuse victim to recover money where possible. Contacting law enforcement and regulators are additional important resources, and your attorney can advise you on your best options for loss recovery.
As a securities attorney, I represent investors nationwide who have lost money due to the conduct of a financial professional or a defective investment product. I also represent parties in trust and estate disputes where a fiduciary has breached their duties and money is recoverable to the estate, trust, or beneficiary.
The Investor Defenders at Samuels Yoelin Kantor LLP help investors get their money back from brokerage fraud, fraudulent investments, elder financial abuse, and other situations. Our specialized investment litigation practice combines familiarity with complex financial modeling, experience with specialized FINRA arbitration rules and securities laws, and empathy for our clients whose financial losses have become personal.
If you have concerns about how your money is being handled by your financial professional, or concerns that you or a loved one might be the victim of financial exploitation, call me at 1-800-647-8130. Consultations are free, and confidential.
Client Reviews
Get in Touch
Fill out the contact form or call us at
(503) 226-2966
to schedule your consultation.
1

Call Us Nationwide

2

Fill Out Our Contact Form

3

Please Do Not Include Confidential Information